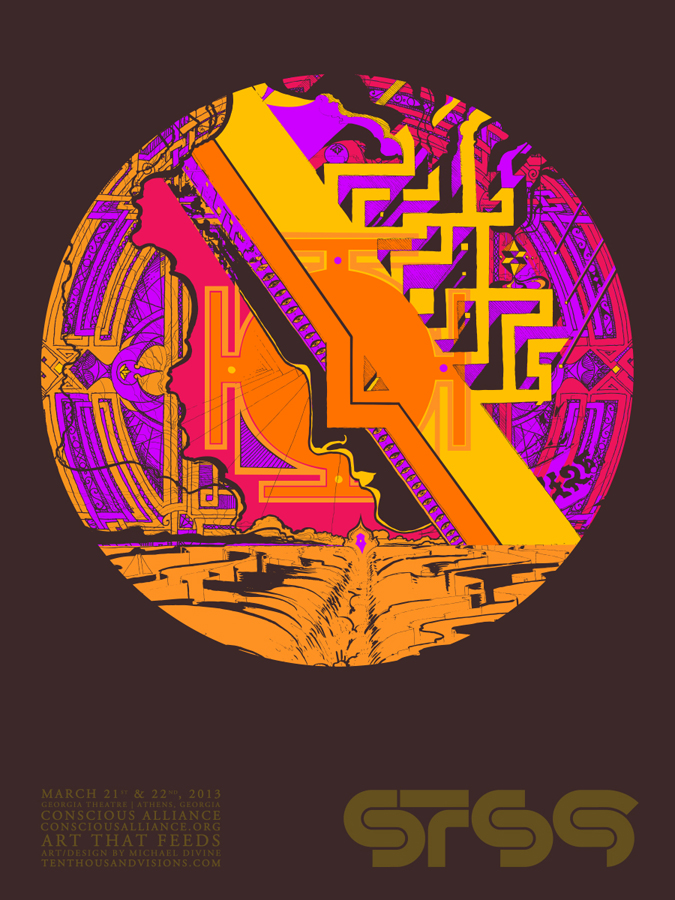 I designed this poster which is available from Conscious Alliance and Sound Tribe Sector Nine this weekend (March 21/22) in Atlanta, GA. The 18" x 24" poster is silkscreened and the colors look great! I'm so happy to work with Conscious Alliance again. I think they do really really great work and I'm always happy to support them when I can.
Who/What is Conscious Alliance?
Conscious Allaince is a "non-profit organization committed to hunger relief and youth empowerment." They bring in money and food donations through posters that they sell through their "Art that Feeds" program at music events. It's a great model for a really powerful non-profit that helps to provide food to those who are in need.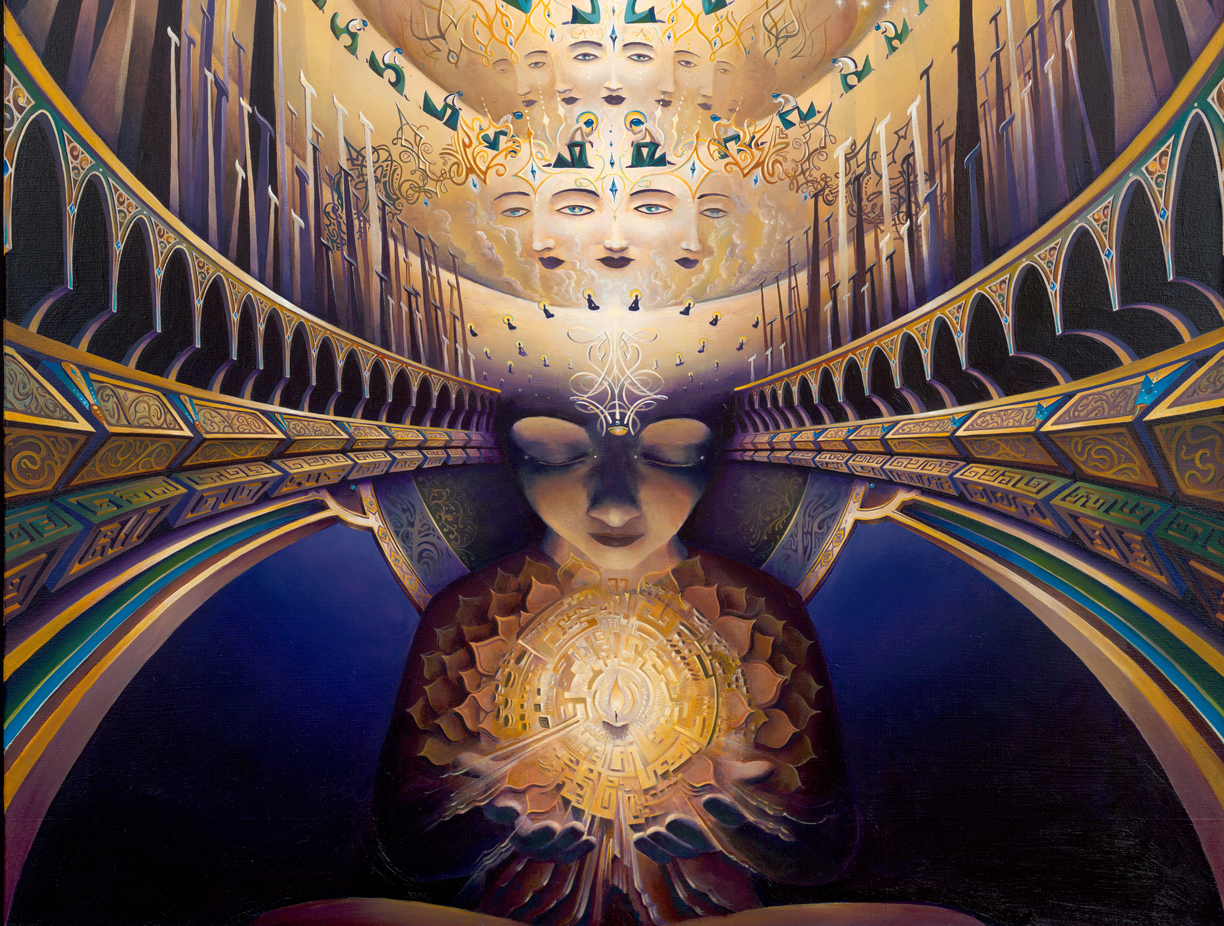 I recently did an interview with Nomos Journal - an online journal "that publishes a revolving array of material engaging the intersection between contemporary expressions of religion and popular culture.". We talked about art, history, painting, mysticism, amongst other things... it was great. Give it a read! (*thanks, seth!)
http://nomosjournal.org/2013/03/through-the-glass-onion/