Updates, events, & perspectives regarding the state of the arts.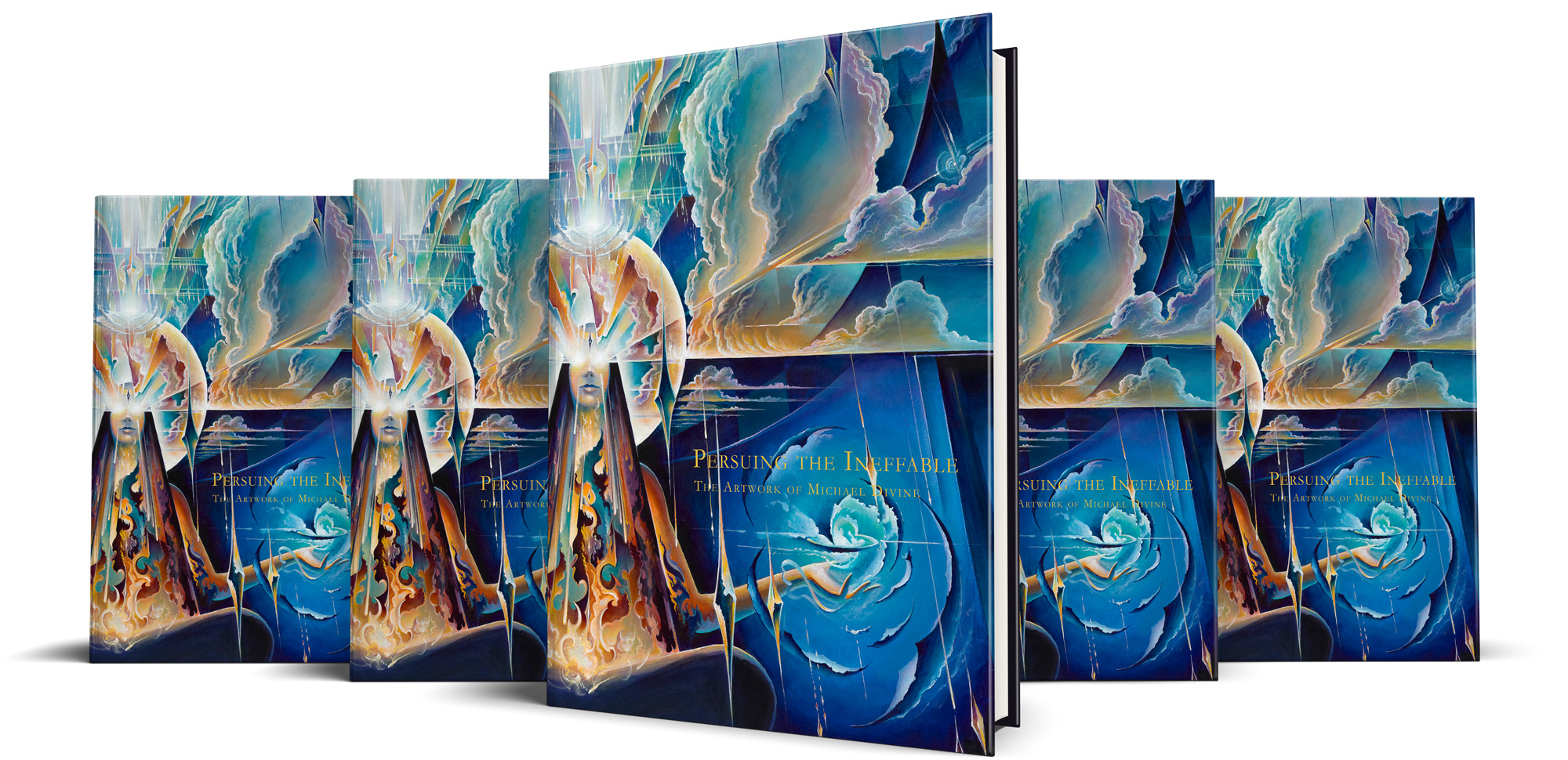 Persuing the Ineffable is the new book of Michael Divine's breath-taking artwork made in the 10 years following his first book, This Sublime Dance. This full color, cloth-bound, foil-stamped, hardcover book is beautifully crafted with full color, heavy weight, glossy pages, and a gold embossed dust jacket.
The book is a limited of 750 and each copy is signed and numbered on a bound page. The 226 page book features over 200 paintings and drawings with multiple fold out pages and giant full page details as well as contributing essays from Bill Moses and Violet Divine.