»
»
New Special Edition Prints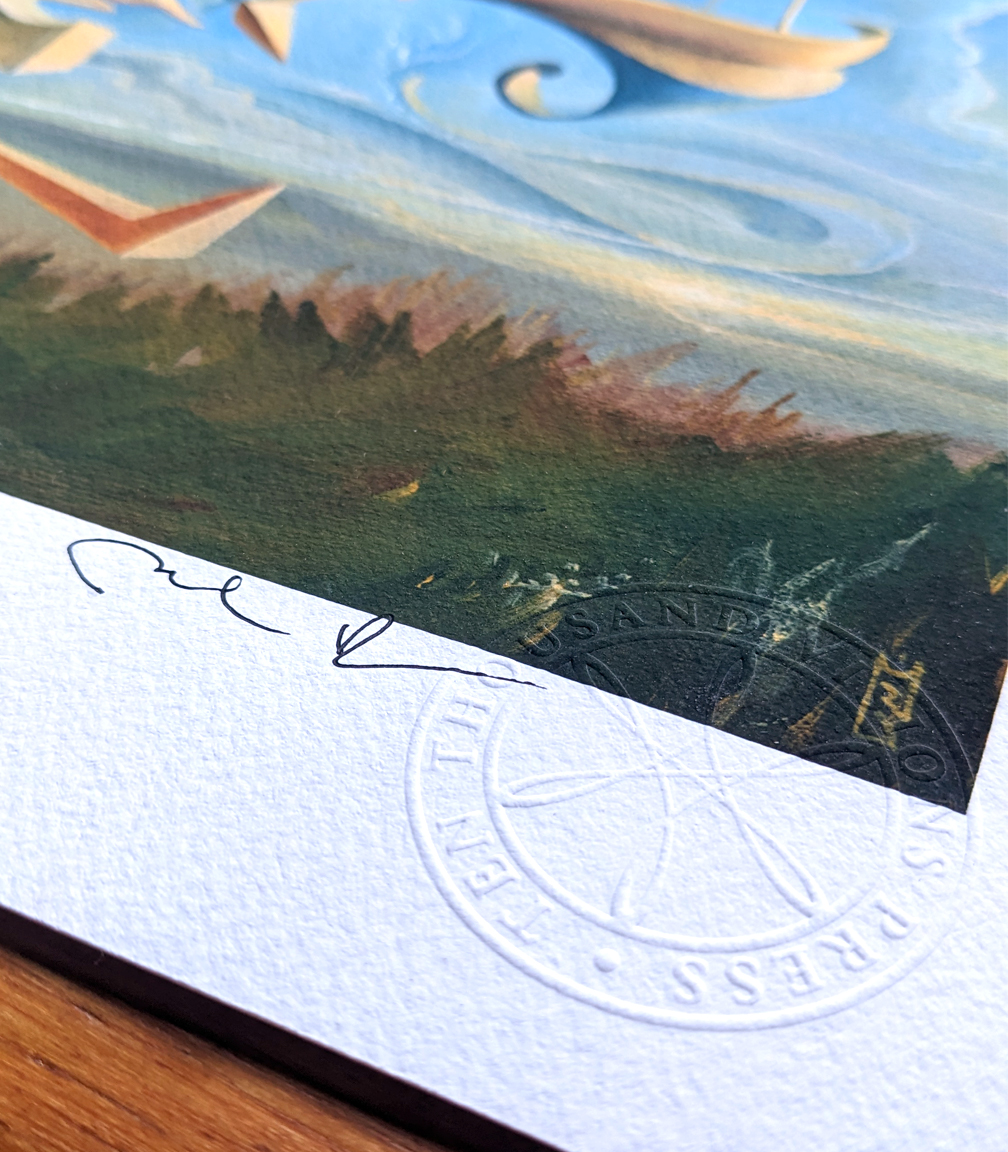 We just released our first of a print in a new print series. The Special Edition Embossed Print Series features smaller works printed on paper. Each edition is limited to a one week sale. No further prints will be made after that!
The first print in the series was my painting "Just Waltzing Through the World Trying to Keep it All Together" and was printed on Canson Aquarelle paper. Their Aquarelle paper is a cotton based paper with a soft watercolor texture. Each print is signed and numbered and then embossed in the lower right hand corner with TenThousandVisions Press.
Prints will be released on a bi-monthly schedule – once every two months. Prices for these prints will always be below $100 and are an excellent way to add some artwork to your life. Each print is suitable for framing with a 1.5 inch border.
Keep an eye out for the next in the series.