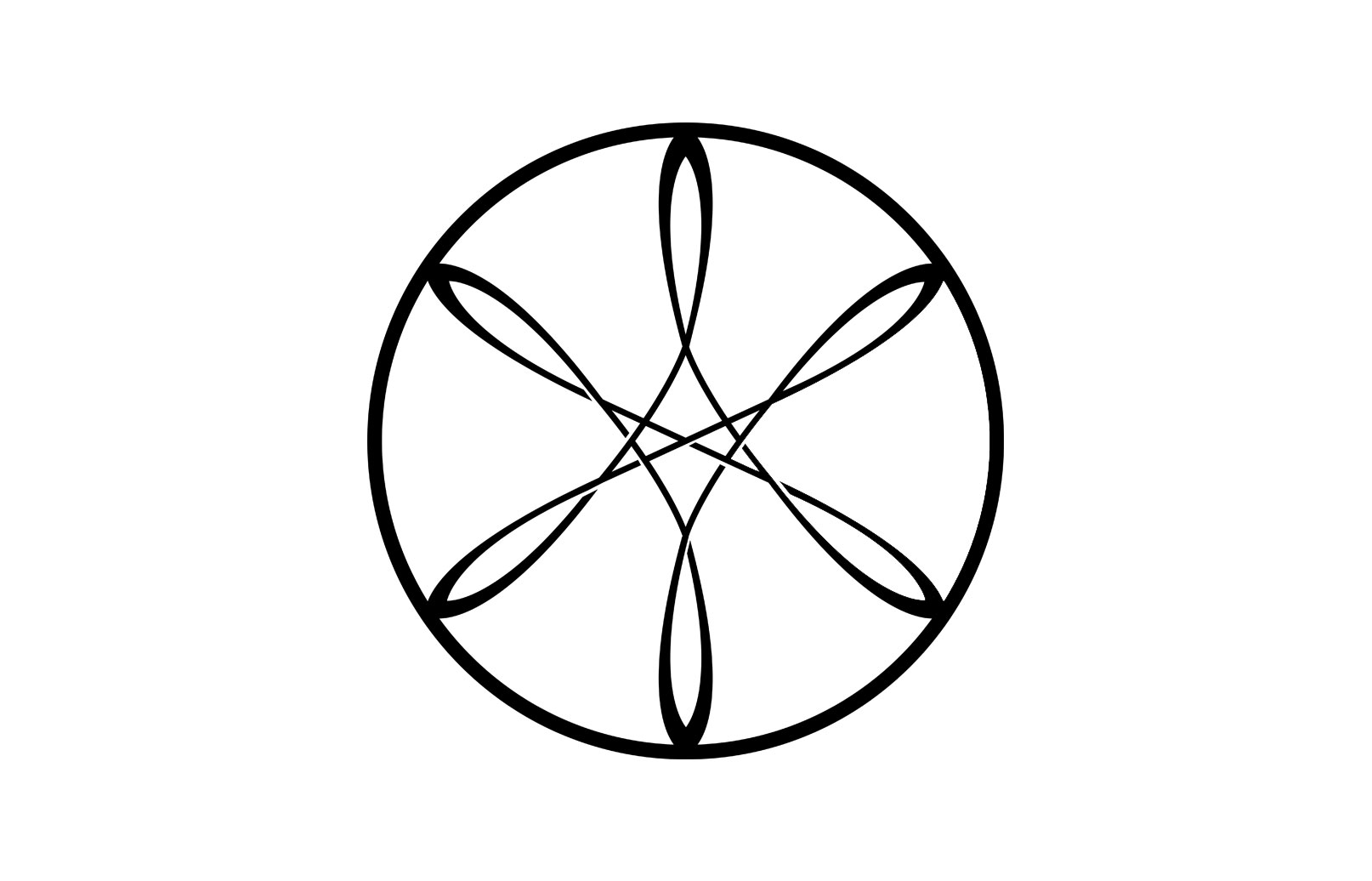 I don't know if you've noticed our logo. It's sort of a six pointed knot. I'll tell you the story about it.
Many (many) years ago, I was hired by Jager Di Paola Kemp Design, a design firm in Burlington (I believe they have changed their name/rebranded to "Solidarity of Unbridled Labour"). They've done work for Phish, Magic Hat (a VT brewery) and a ton of other local and not-so-local names including (and most importantly for this story) Burton Snowboards who is headquartered in Burlington, VT.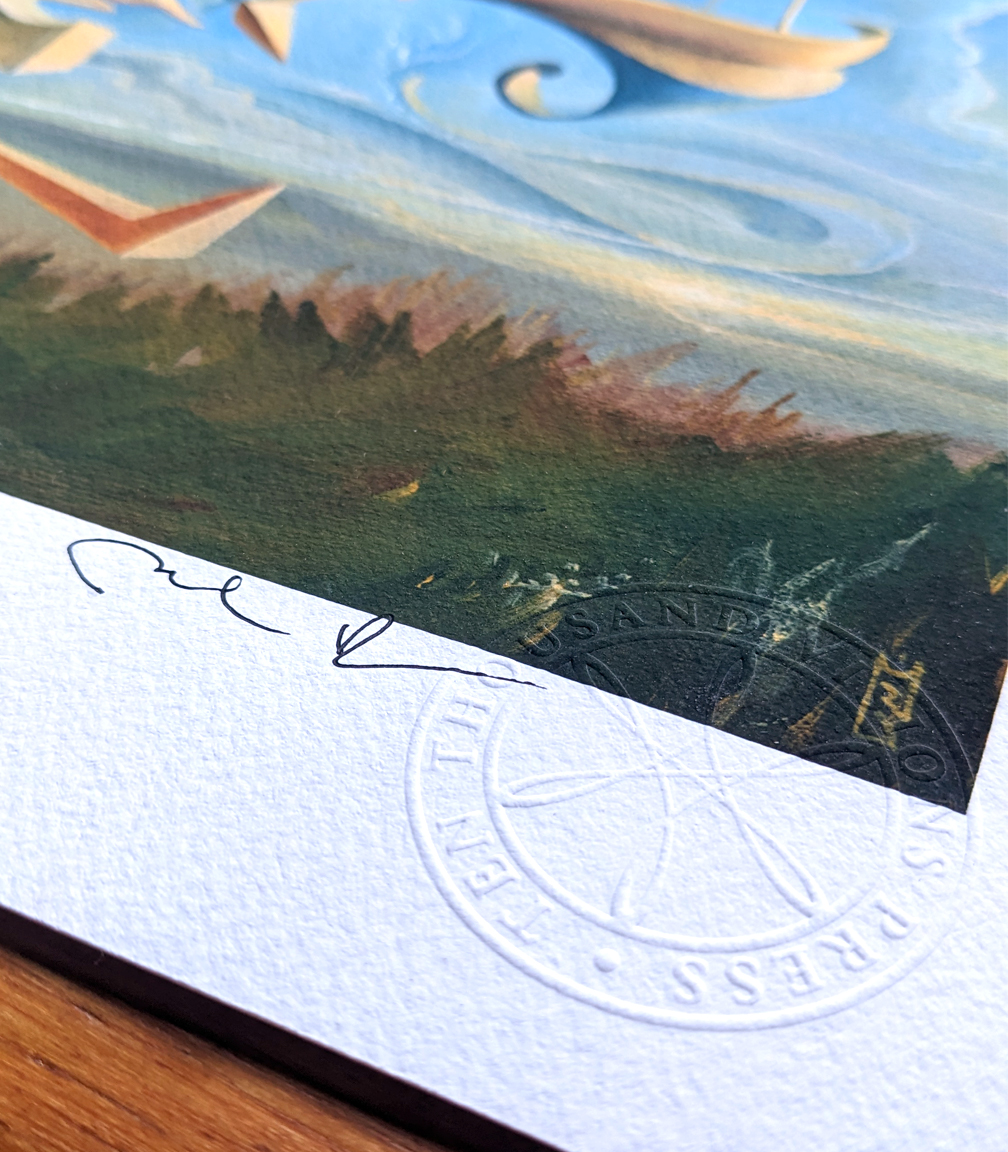 We just released our first of a print in a new print series. The Special Edition Embossed Print Series features smaller works printed on paper. Each edition is limited to a one week sale. No further prints will be made after that!
The first print in the series was my painting "Just Waltzing Through the World Trying to Keep it All Together" and was printed on Canson Aquarelle paper. Their Aquarelle paper is a cotton based paper with a soft watercolor texture. Each print is signed and numbered and then embossed in the lower right hand corner with TenThousandVisions Press.