»
»
Aroha Chapel Altarpiece Panels in New Zealand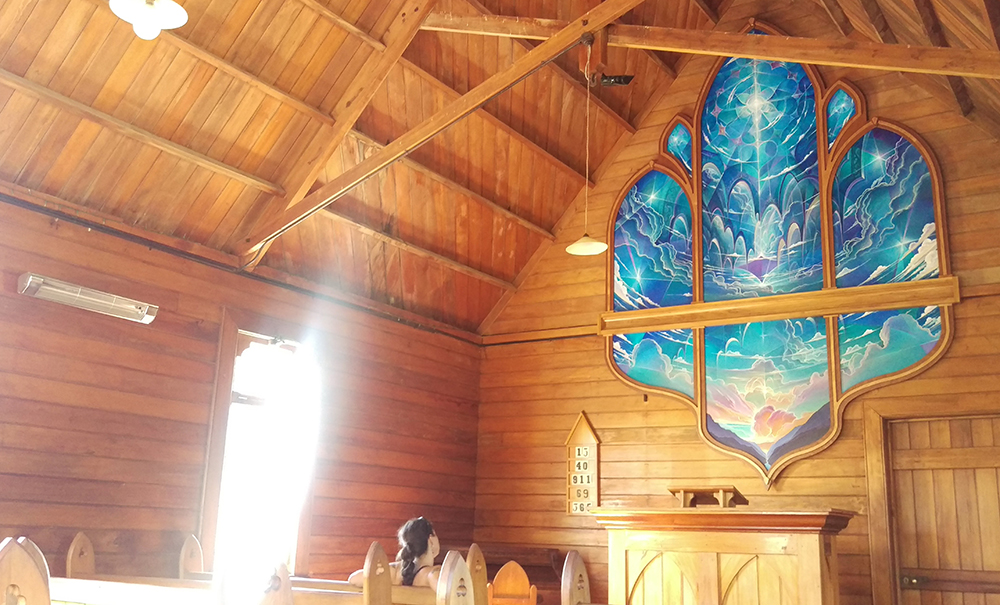 We created these panels, titled "Chaos & Grace", for the Wallaceville Church on location over the course of several months in the absolutely gorgeous Whiteman's Valley just outside of Upper Hutt in New Zealand. We were inspired by the sweepingly beautiful surroundings, the natural splendor, and the energizing community.
We also designed and installed the frame using local hardwoods and employing a local CNC cutter. The goal was to create something uplifting and inspiring for the community and a sense of non-denominational spirituality for the church.
We even painted two panels for the ceiling entry way to the chapel to create a sense of welcoming into the space.
You can visit it at 7 Whiteman's Valley Road, Whiteman's Valley, Upper Hutt 5371, New Zealand
Enjoy the images of the mural below.