»
»
Lady Luck Garage Murals in Kelseyville, CA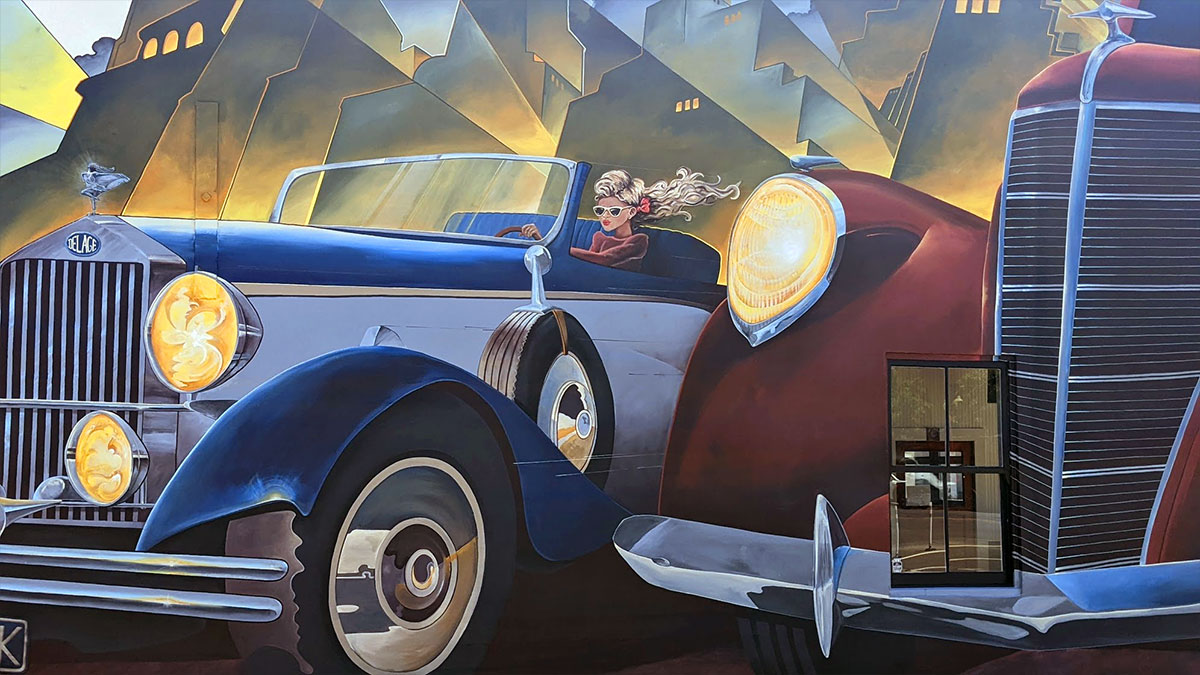 We recently completed these two murals at Lady Luck Garage in Kelseyville, CA. Lady Luck Garage is a classic car consignment gallery specializing in rare and pristine pre-1975 cars. The shop has GTOs, Chevy Bel Airs, hot rods, and more. The building is over a 100 years old and 120′ on both sides. The plan is to eventually paint the total length of both walls. These two sections are about 40′ each. Fun times!
Enjoy the images of the mural below.