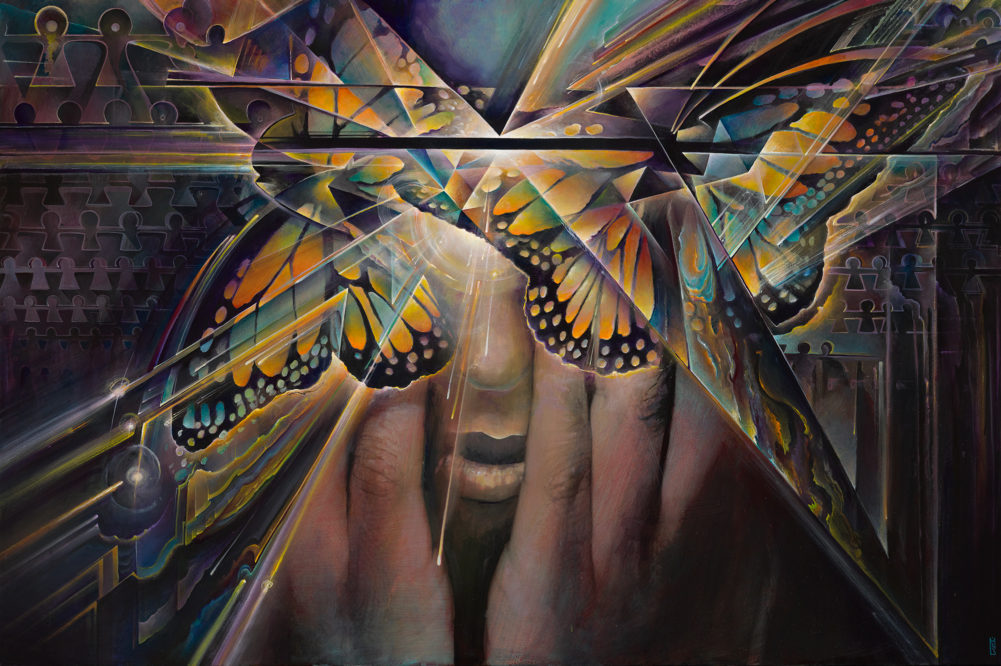 This painting was made in collaboration with Layla Love, a photographer and human rights activist. The painting is part of a show in NYC titled 'Rise of the Butterfly'.The show aims to raise money and awareness for issues around and the ending of sex slavery and human trafficking.
I have a small blurb accompanying the piece. It reads:
There's no pretty way to say this; no way to look away or ignore it. This: a painting born from the sweetness of my studio, speaking to and of unfathomable human despair. But here it is. Here it is. And that despair cuts through it like an absence of light in a clear sky. Yet without casting light into those dark spaces we can never heal our culture, transforming that absence, awakening each other again to the dance of interconnectivity, creating beauty. And I believe that, in the end, there will be – and always be – beauty.
It was a hard painting to make: the reasons for its existence are disturbing, to say the least. So where does one find inspiration for such a piece? I think it starts with finding gratitude and beauty in one's present moment and then turning that gaze to where there the light is absent.