»
»
Redbud Park Bass Mural in Clearlake, CA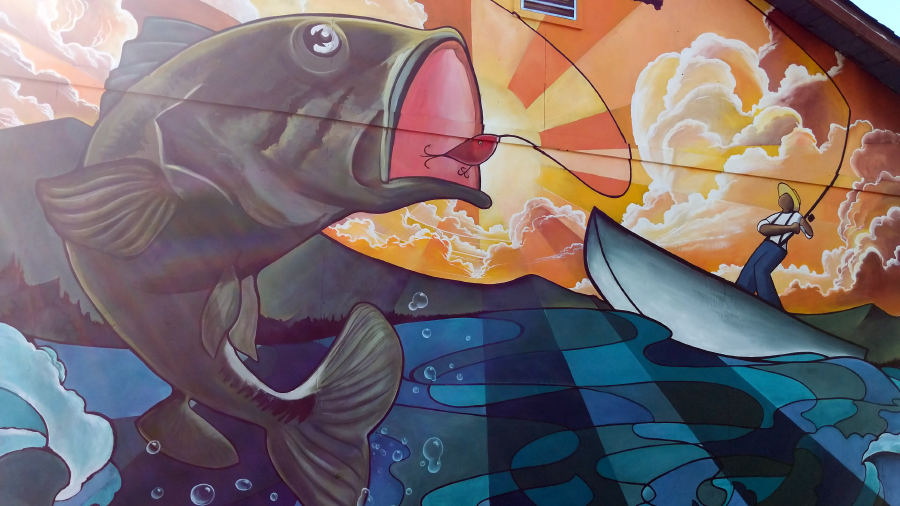 We recently had the pleasure of painting a mural at the entrance to Redbud Park in Clearlake CA. Clearlake is the biggest lake in California (as well as the deepest) and has an annual bass fishing competition every February. In honor of the bass-centric audience, we painted this epic fisherman with the one that's quite likely getting away.
Enjoy the images of the mural below.