»
»
The Sky High Seas Dispensary Mural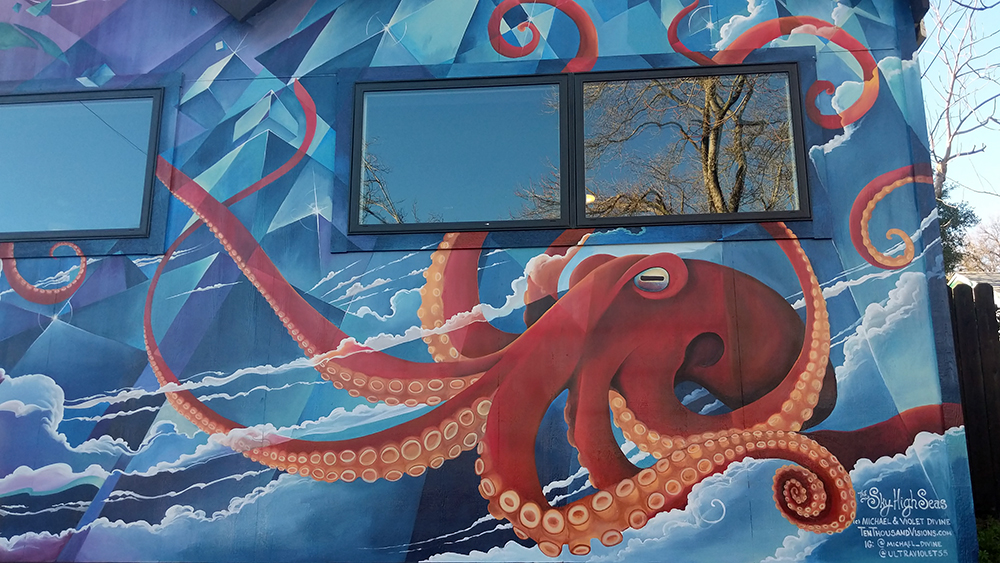 Lakeside Herbal Solutions is a dispensary located in Clearlake, CA. The owner wanted a mural depicting a menagerie of crystalline forms, a massive octopus, a glorious sunset, and epic arias floating into the sky. Like an undersea daydream, the mural cascades across the front of the building welcoming customers and clients with its vibrant imagery.
Enjoy the images of the mural below.