News & Updates
Updates, events, & perspectives regarding the state of the arts.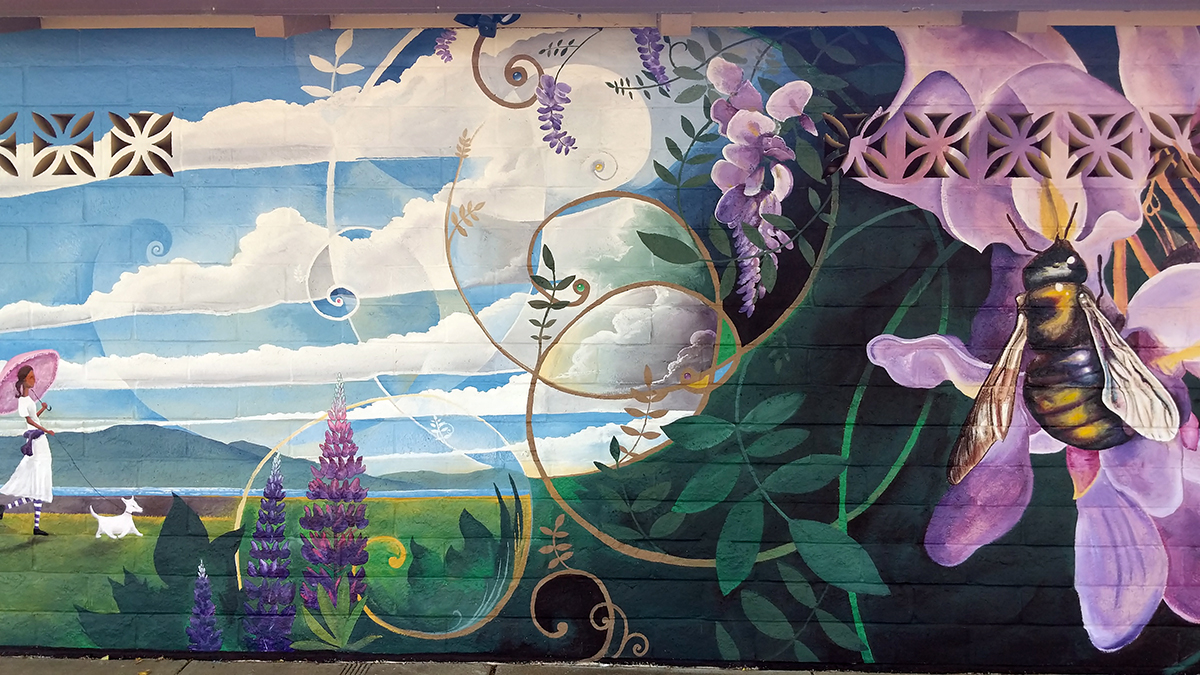 We had the pleasure of painting some vibrant murals in Austin Park in Clearlake, CA. The town had recently refurbished the park with new playground facilities and a bandstand/performance stage. The park sits on the edge of beautiful Clear Lake with sweeping views of Mt Konocti. The town wanted images that spoke to the natural beauty in the flora and fauna of the county. We felt that zooming in on the flowers and the life that thrives around them would be great.
One side features a mural of a giant dragonfly that a person can leap up and take a picture with as if they are the dragonfly. The other side hosts a mural of a bumblebee on wisteria blossoms.